Check out our current UT catalogue

.
or have a look at these offers
from some of our key suppliers
(click on the image for details):
......
.....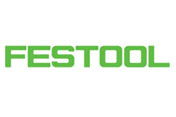 Click on the Festool logo to view their latest offer

Click on the hedge trimmer to check out Makita's fantastic 18v and 2x18v Garden Range - no more petrol/mixing/noise/fumes!
They've got line trimmers, chain saws, mowers, hedge trimmers, blowers and even a motorised wheelbarrow!
We keep an extensive stock,
we know the product,
and we do the best package deals in Melbourne.
Please respect our conditions of entry when you visit our store:

- Use the hand sanitiser at the store entry

- Provide your contact details for our contact registry

- Maintain social distancing whenever possible

2020 was a bust, let's face it, but we're
going to keep doing our best to keep you happy
and make 2021 a better year:
- Great prices and deals on all the best brands
- Repairs on old tools and Warranty claims
- Top service and advice from experienced crew

294 Settlement Road, Thomastown
Ph: 9464 0211

Regular Hours
Monday to Friday 8am-4:30pm,
Saturday 8am-1pm

United ToolsThomastown, The only place to shop...